Repairs & Maintenance Provider of the Year
Repairs & maintenance has been the silent partner of the sector for far too long, doing all the hard work for very little recognition. So has your in-house team or contractor thrilled tenants to the core of their socks with an innovative and effective scheme? And how did they do it? Let us know.
Sponsored by
---
Tenant Champion
Now more than ever tenants need a champion. Do you know one? Forceful but friendly, knows how to get the message across, can't be bribed (kidding). If you lead or inspire your fellow residents, we want to hear from you. Or tell us about someone you think deserves to be honoured.
---
Affordable Housing Scheme of the Year
Demand has never been greater and money has never been tighter, meaning more temptation to push through any old rubbish. But we only want to hear about those affordable schemes that have changed communities, lives and look good. This is our toughest, most uncompromising category.
Sponsored by

---
Best Green Scheme
Green is still the colour of the future. Has a scheme saved your organisation money? Has it saved the planet (or helped in its own way)? We're looking for any form of energy saving, any house, any estate, any approach. But it must be the best and you've got to convince us why until we're green with envy.
Sponsored by

---
Community Achievement
This award speaks for itself. You'll already know if residents in your area have gone the extra mile for their community. But how have they gone about the transformation? And what have been the lasting results? Was it a leading individual beating the community drum? Names please!
Sponsored by

---
Best Apprenticeship Scheme
The housing sector stands up for apprenticeships and recognises their huge value to younger workers and communities. In what way does your scheme stand out from the rest? Can you show us someone whose life has been transformed by an apprenticeship? Can others learn from it?
Sponsored by

---
Communications Team of the Year
Individual brilliance is one thing but you need a united and inspired communications team to send out a genuine message to residents, stakeholders and colleagues alike. So does your team rock from sunrise to sunset (or even longer)? Are you the hub of what's going on?
Sponsored by

---
Welfare Wise
Amid the desperation, an award for those who care enough about struggling residents to help them avoid deeper doodah. It's been a hard time for millions but the sector has spent vast resources in preparing residents for seismic shifts in rules and benefits. Show us how you care.
Sponsored by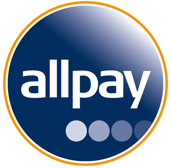 ---
Innovation of the Year
Our broadest award, though we'd prefer a housing link. Innovation meets a need, or answers a need that people didn't realise they had. The winner could be some clever slick IT gadget or a simple organisational idea that saves time and money in a traditional field. Go on, impress us.
Sponsored by

---
Customer Service Provider of the Year
Customers know when they're getting a good service (and they sure as hell know when they're being taken for a ride). Has your organisation conquered this minefield? Maybe you've reached telephonic bliss or email euphoria? If you've made your customers happy, then tell us how you did it.
Sponsored by

---
Care & Support Provider of the Year
Such an important part of the sector's work and so often overlooked, especially when it comes to government funding. No tricks, no stunts, no fancy lingo - give us the hard facts: the challenges, the emotional hurdles, the pain. This one's personal. You know what you've done - isn't it time to share it?
---
Best Training Scheme
Upskilling staff and tenants is serious business for UK housing providers but which schemes offer the best results? We want to hear about your successes in this area including working with colleges and universities on housing-specific qualifications to new social enterprises and job creation.
---
Chief Executive of the Year
In a sector chock full of chief executive talent, we want to know who's the cream of the crop. They have to have charm and charisma as well as plenty of ability. Housing knowledge a bonus.
---
Housing Professional of the Year
A big category. Who's that star individual who has made the greatest difference to social housing in these troubled times? Who's gone far beyond the call of duty to make our sector that little bit better? Let us know!
Sponsored by